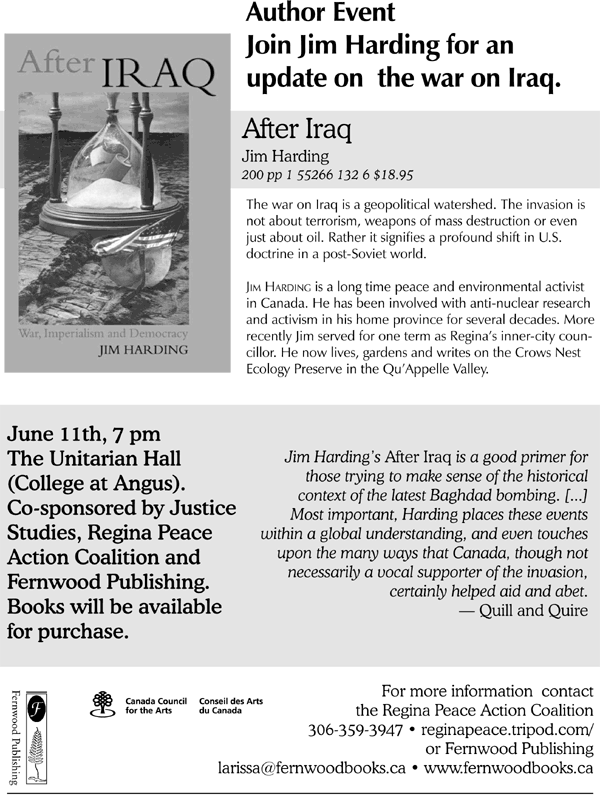 March 20 -- a global day of action for peace, on the 1-year anniversary of the invasion of Iraq.
Regina, Saskatchewan
Rally and March, 1:00 pm, in Regina's Victoria Park.
"A Gathering for Peace for the Children of the World"
Everyone is welcome to attend, and invited to bring signs and noisemakers.
Organized by the Regina Peace Action Coalition (rpac@accesscomm.ca)
Download the poster...
(MS Word Doc)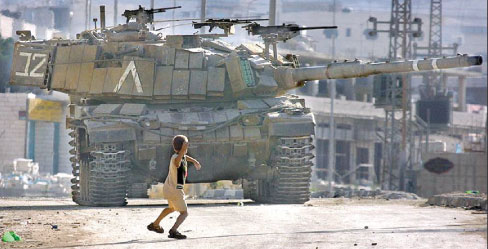 Teach-In on Palestine

Regina City Hall Forum, Saturday November 22nd, 2 - 4 p.m.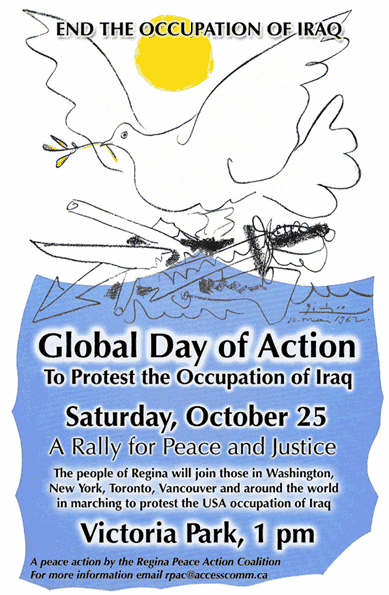 Boycott

companies supporting the war!